Written by Cortlyn Adams and Jessica Dastous. All graphics created by Sophie at Mod Bird Design
How to Plan an AirBnb Wedding
We are big fans of weddings that raise the bar creatively, but an Airbnb wedding truly takes the cake for us as one of our all-time favorite creative wedding venues! Airbnbs are great locations for anyone planning a small, intimate wedding or an elopement. We love when couples utilize Airbnbs on their wedding days as lodging for family members, spaces to get ready, ceremony locations and reception locations to host a celebratory meal. This guide covers everything you need to know and understand when planning an Airbnb wedding, but before you dive into our guide, we wanted to share the ultimate Airbnb wedding location, hosted by yours truly! That's right, we purchased a stunning A-frame nesselted at the foothills of the North Cascades. The Riverbend Retreat was created with elopements in mind and would make the perfect location to host your dream day and a celebratory meal! Click here for more information on how you plan your Airbnb wedding with us! So keep scrolling to start dreaming up your Airbnb wedding day at our cozy cabin or one of the other stunning locations we recommend!
---
Can I get married at an Airbnb?
I'm so glad you asked! The answer is yes, and we're sharing a list of our top Airbnb wedding venues in the country and Iceland to help you choose the best location for your elopement day. Whether you're planning to elope with just you, your partner and a couple of witnesses, or you're planning to be surrounded by your entire family, Airbnbs can be a great fit for both options! This post will answer all of your Airbnb wedding questions, and, hopefully, inspire you to book your dream Airbnb before you tie the knot.
Click here to see how a couple used an Airbnb as their ceremony and reception site for their intimate wedding day. Juliana and Zach wanted to elope, but they realized their families wanted to be a part of their wedding day, too. So, they landed on the idea of a small, intimate wedding ceremony at a lodge tucked away in the woods of the Columbia River Gorge. After their first look in the forest, they said to their guests at the Airbnb, "Let's walk outside and get married!" The guests stood and gathered around them in the forest as they said, "I do!" Their entire wedding day was so laid back and truly their own.
---
Still wanting an adventurous ceremony location? Book an Airbnb for your wedding reception!
Another option would be to have an adventurous wedding ceremony at a mountain overlook or base of a waterfall. Then, you and all your favorite people can celebrate together at an Airbnb for your reception. Cassidy and Jason's adventure wedding ceremony was on the shore of a lake, then their family shared a meal together at a super unique Airbnb. Click here to see more photos from their winter Airbnb wedding reception. Audrey and Beaux spent the morning of the elopement, getting ready and enjoying their first look by a reflection pool in Kauai. They had the most stunning airbnb tucked away in the forest, that was all their own. Click here to see more photos from their adventurous sailboat wedding! Truly, the ways to utilize an Airbnb for your adventurous wedding or elopement are limitless! Am I getting the wheels turning for you to envision getting married at an Airbnb? Keep reading, because I'm sharing my list of top Airbnb recommendations for your adventurous Washington wedding.
---
How to book an Airbnb for my wedding? Ask these questions before booking.
While searching for the best location for your Airbnb, it's important to consider these factors:
Where is the Airbnb located?
Do you want to have your ceremony at the Airbnb and travel to the mountains after? Or, do you want to adventure to your ceremony and return to the Airbnb for the after party? Either way, it's important you plan to find a location that is conveniently located to the mountains you're wanting to explore. Curious where to elope in Washington or Kauai? Check out these resources:
Does the host allow gatherings?
When choosing your Airbnb, it's important to read through all the details listed about the home or cabin. The last thing you'd want is to put a deposit down on an Airbnb that does not allow gatherings to take place on the property. If you have doubts on whether the hosts allows gatherings, you can always contact the host and read through the reviews on the listing.
Is there parking available on-site?
This is a big detail to consider for all who are planning a mountain wedding with friends and family members planning on being present. This is a great question to contact the host with prior to booking, just to ensure grandma isn't having to park her rental car far from the Airbnb.
Is there a noise ordinance in place in the area?
Again, don't be afraid to ask questions of the host! If you're planning on using the Airbnb as a reception space, the last thing you need is a noise ordinance putting a damper on the music selections. So, double check this detail prior to booking!
What's the bathroom situation?
Last, but certainly not least, you will need to consider how many bathrooms are at the Airbnb. This is so important to think about when you're searching for the perfect Airbnb. If you're inviting 20 or more people to be a part of your elopement or wedding, one bathroom just is not going to cut it. You do not want a Meet-the-Parents-backyard-overflowing-septic-tank fiasco on your hands (anyone else love that classic movie?!).
Did this list of things to consider make you ready to search for the perfect Airbnb? Keep reading because I've compiled a list of my top Airbnb recommendations in the country for weddings and elopements!
---
Hire vendors experienced with Airbnb weddings
We've had the opportunity to work alongside some amazing vendors and know how hard it can be to choose the right people to help make your dream day come to life! It's so important you choose vendors who are experienced in Airbnb weddings, which is why we compiled this list of our all time favorite vendors for your best day ever. But first, here's some of my advice when it comes to hiring vendors with experience in Airbnb weddings:
Your vendor team will be your favorite people.
As you're planning your Airbnb wedding, think through the type of experience you want to create. Vendors like food trucks or mobile bars are great vendors to consider for receptions at Airbnbs. Another important vendor to consider would be a mobile bathroom (see the link to Meet the Parents reference above if you need convincing). A wedding and elopements planner would be able to connect you to great vendors in all of these categories who are willing to travel to remote locations in the mountains. We encourage planners or day-of coordinators because they take all of the logistical stress and worry off of the people who don't need to be thinking about details on the day of the wedding.
Meet my tried and true, go-to vendor recommendations.
Washington Vendors
Kauai Vendors
Contact me directly for my Kauai vendor list.
---
Where is the best Airbnb wedding venue in Washington?
You've come to the right place if you are looking for an airbnb wedding venue in Washington! Not only do we have a ton of recommendations on where to host your airbnb wedding, we also purchased a cozy a-frame nestled in the foothills of the cascades, with stunning river views and is located just 30 minutes from Seattle! The Riverbend Retreat is the ultimate oasis for your airbnb wedding. Start your day writing vows by the river, sipping locally brewed coffee, then getting ready and enjoying your first look with your spouse-to-be. From there you can head out on an adventure or say your I do's right at our stunning cabin. Celebrate with a meal in our sunroom that seats 12 and end your day around the campfire with whiskey and smores in hand! Sounds like a dream come true, right?! For more information on booking your airbnb wedding with the Between the Pine team, click here.
Airbnbs perfect for your friends and family to join in on the celebration:
Venues that feel homey:
Airbnbs for just you and your partner to enjoy:
Please note, there is an additional charge for photography at these locations.
Best Airbnbs near Mount Rainier National Park:
Airbnbs near Stevens Canyon: Southeast Entrance (Packwood, WA)
Airbnbs near Nisqually: Southwest Entrance (Ashford, WA)
Airbnbs near White River/Sunrise: Northeast Entrance (Greenwater, WA)
Best Airbnbs near Olympic National Park:
Best Airbnbs near North Cascades National Park:
---
Best Kauai Airbnb for your wedding day
Kauai has some of the most diverse landscapes from canyons, to lush forest, sea cliffs, coastlines and of course waterfalls, there's no shortage of adventures to enjoy during your airbnb wedding! Kauai is one of the most beautiful places to get married in the United States and is perfect for couples looking for a destination with the best weather, year-round. You could spend the day sailing the Nepali Coast, getting a birds-eye-view of the island from a helicopter, hiking the diverse landscape, saying I do along a seaside cliff with sea turtles as your witness and so much more. Kauai truly has something for everyone and is the perfect location for your dream day! Check out our honeymoon and travel guide for more Kauai inspo!
Tropical getaway for you and all of your best people:
Island escape for you and your partner:
---
Looking to adventure elsewhere? These are the best Airbnbs wedding venues in the U.S.
Alaska
Best Airbnbs near Anchorage
Best Airbnbs near Denali National Park
Best Airbnbs near Fairbanks
---
Arizona
Best Airbnbs in Flagstaff
Best Airbnbs near Grand Canyon National Park
Best Airbnbs in Page
Best Airbnbs in Tucson
---
California
California is a dream location when choosing an airbnb wedding. Picture iconic mountain tops, dreamy desert landscapes, incredible coastlines and enchanting forests, however you envision your day, you can find the ultimate destination for your best day ever, here. Home to nine national parks and 280 state parks, California has some of the most diverse landscapes. If you're looking to be surrounded by the largest trees in the world or celebrate your best day ever at one of the dreamiest desert cabins in Joshua Tree National Park, California tops the list for airbnb wedding venues.
Best Airbnbs near Big Sur
Best Airbnbs near Joshua Tree National Park
Check out our Joshua Tree Elopement Guide, here!
Best Airbnbs near Redwood National and State Parks
Best Airbnbs near Sequoia National Park
Best Airbnbs near Yosemite National Park
---
Colorado
Best Airbnbs in Aspen
Best Airbnbs in Breckenridge
Best Airbnbs in Durango
Best Airbnbs near Rocky Mountain National Park
---
Iceland
Best Airbnbs in Northern Iceland:
Best Airbnbs Southern Iceland:
---
Montana
Best Airbnbs in Bozeman
Best Airbnbs near Glacier National Park
Best Airbnbs in Missoula
---
Nevada
Best Airbnbs in Reno near Lake Tahoe
Best Airbnbs in Las Vegas near Valley of Fire State Park
---
New Mexico
Best Airbnbs in Albuquerque
Best Airbnbs in Santa Fe
Best Airbnbs in Taos
---
Oregon
Looking to plan your airbnb wedding in Oregon and need more inspiration on what your day could look like, click here for our Oregon Elopement Guide to help you start dreaming up your best day ever!
Best Airbnbs in Bend
Best Airbnbs near Mount Hood
Best Airbnbs near Cannon Beach
---
Utah
Best Airbnbs in Moab near Arches National Park
Best Airbnbs in Park City
Best Airbnbs near Zion National Park
---
Wyoming
Best Airbnbs near Grand Tetons National Park
Best Airbnbs near Yellowstone National Park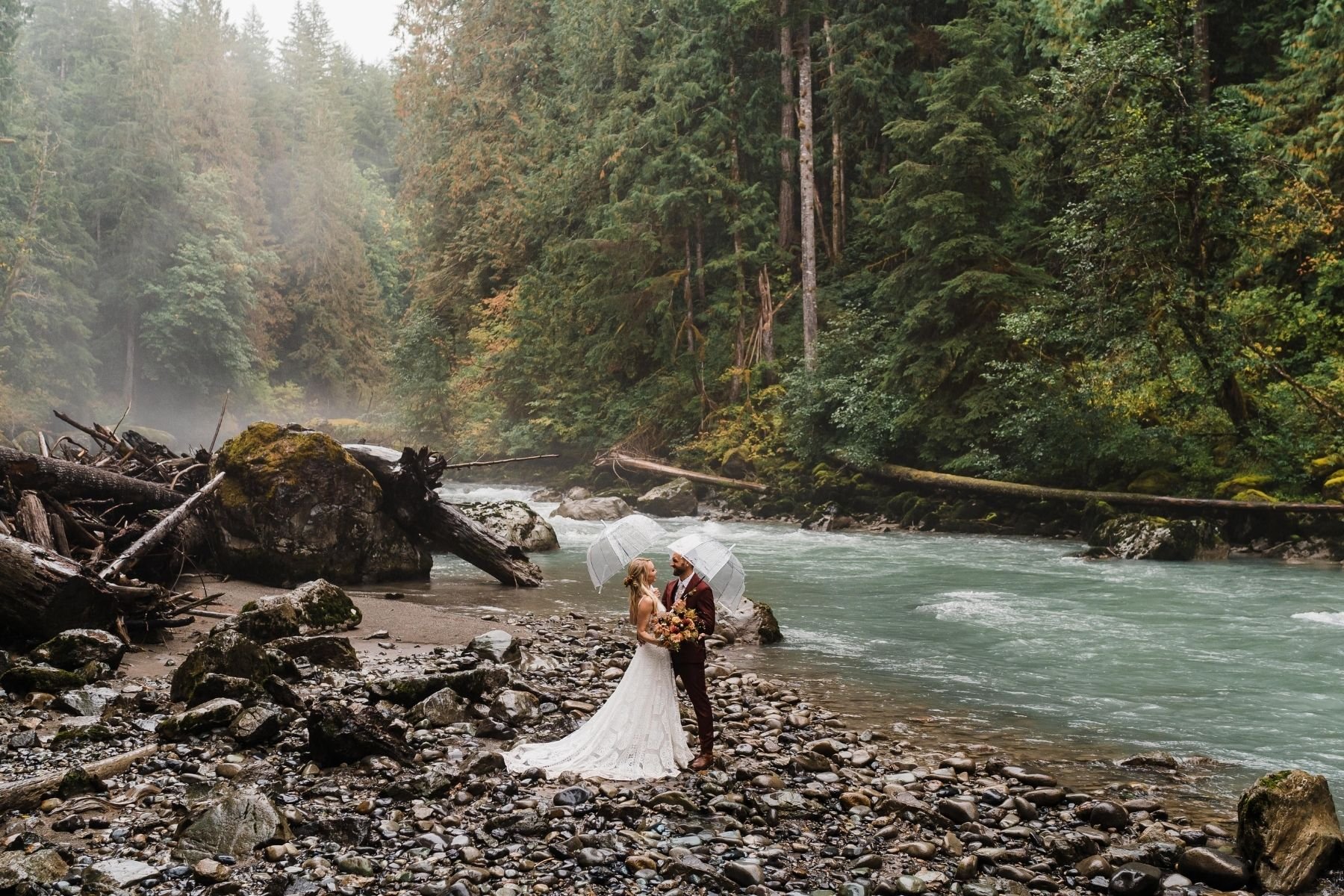 ---
Ready to plan your Airbnb adventure wedding?
Ready to start planning the most epic Airbnb wedding or elopement? As your elopement photographer, I can help you craft the perfect timeline, talk through logistics and make your day the best one yet! Reach out and let's have an Airbnb adventure!
Save this post for later on Pinterest!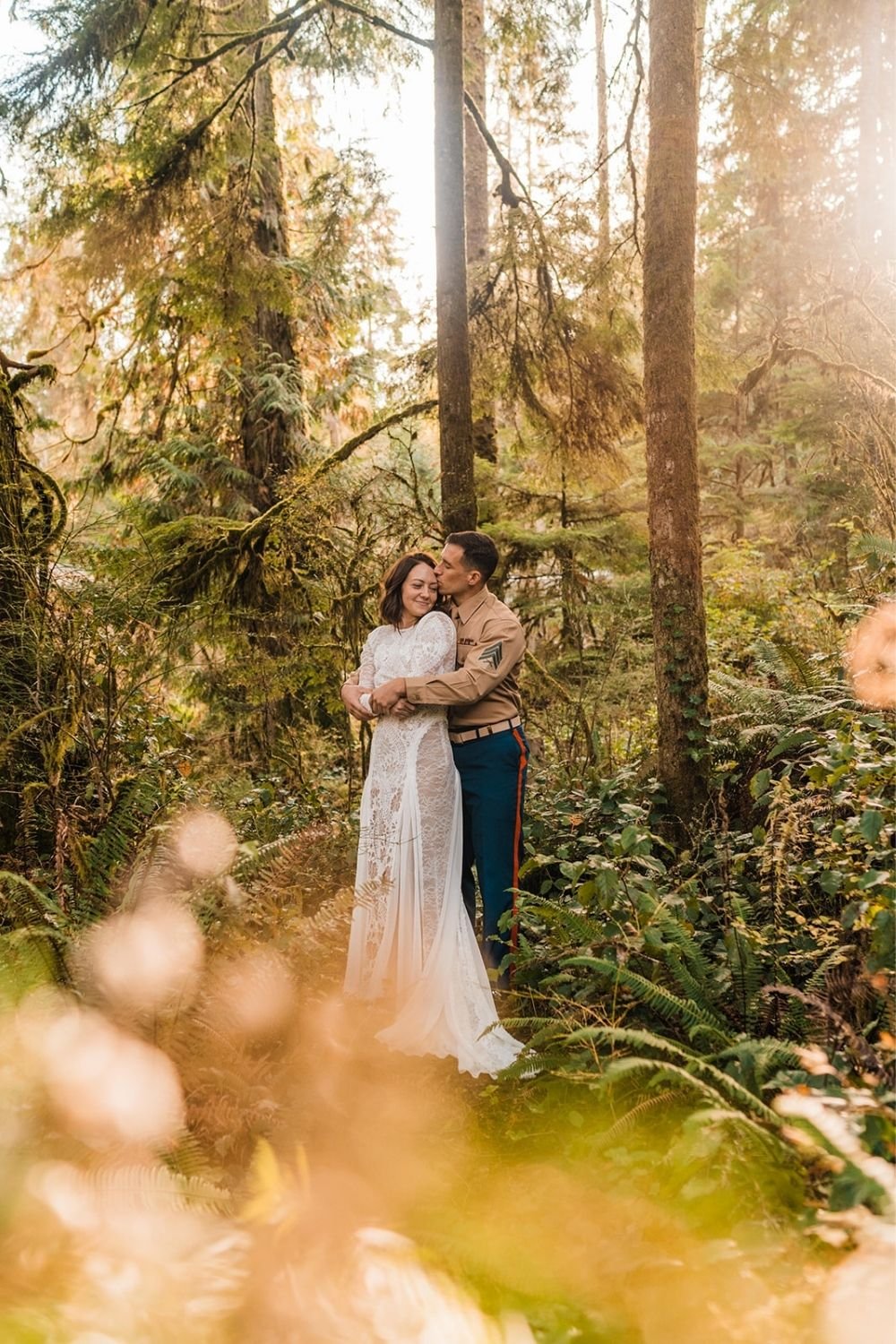 ---
Ready to explore more elopements, weddings and adventures? Wander away below!